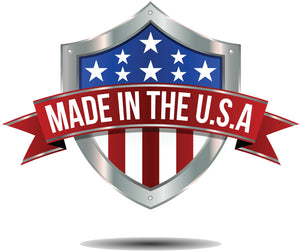 U.S.A GUARANTEE
All of our decals are made in the USA, so you can be sure that quality and service are our top priorities. All decals are printed and laminated using premium 3M material and laminates to ensure you get the most out of your premium decals. And if that wasn't enough most orders ship same day!
The 3M Difference
3M™ High Performance Permanent Tackified Acrylic Adhesive P1400 is formulated for use in demanding environments. This adhesive offers good UV resistance and excellent adhesion to a wide variety of substrates, including polyolefins.
3M adhesive laminates label materials can be used in a broad operating temperature range in different environments. For exterior nameplates, graphics and trim that will be exposed to sun, we offer adhesive materials with UV resistance.
---
About Us
At DecalKingdom we specialize in custom and replica decals for restoration and repairs. Only here can you will find the largest selection of hard to find, obsolete or discontinued decals no longer available from the manufacture. We carry 1000's of decals in stock and are adding more daily. If you need to replace your worn, missing or faded decals then you have come to the right place!
Need custom designed decals or our reproduction services? Send us an email today and we will get started on your project!